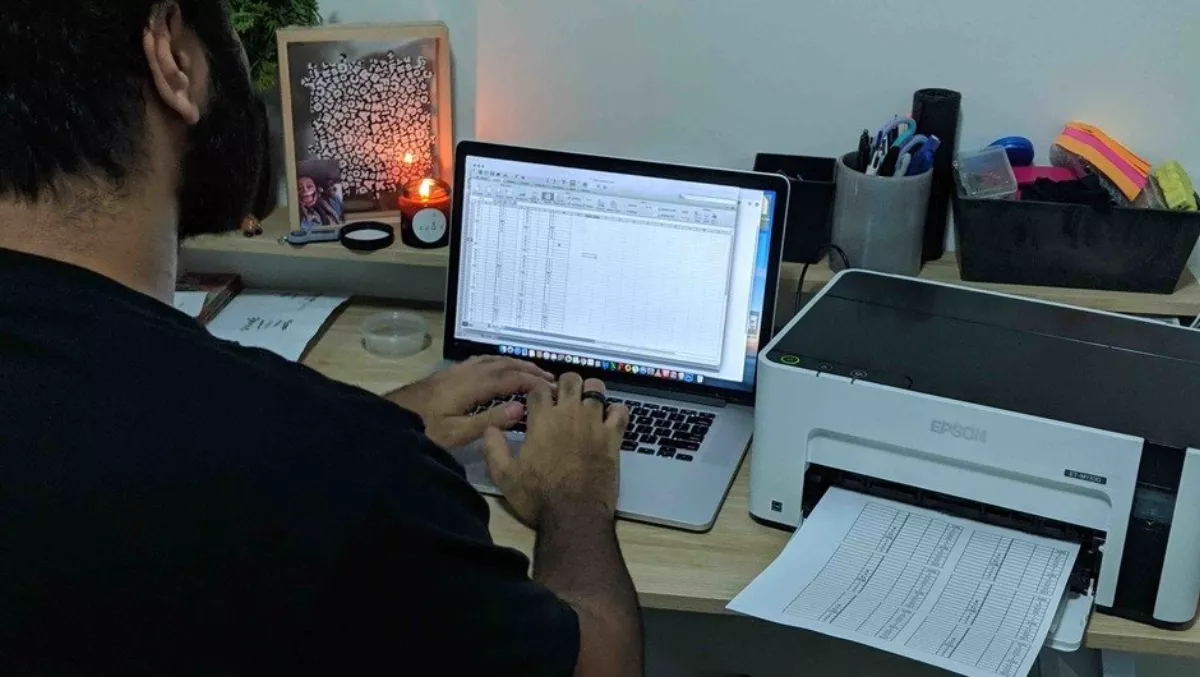 Knightsbridge Pizzeria chooses Epson Mono EcoTank solution
Wed, 1st May 2019
FYI, this story is more than a year old
Knightsbridge Pizzeria is a busy local business based in Castle Hill, Sydney.
As with many small businesses, especially restaurants, the local custom is often as much work as the admin.
With this in mind, the company recently went out to find a new printing solution and came back with an Epson Mono ET-M1120 EcoTank printer.
Knightsbridge Pizzeria's Jake Anka explained his decision to use an Epson Mono EcoTank printer.
"I print documents on a regular basis, whether it be end of day reports, end of month or quarter reports, stock order forms and other business-related material. I have used Epson products before, and was satisfied with the quality of the product so a Mono EcoTank with all its cost savings was a no brainer.
The EcoTank Mono range consists of two models, the ET-M1100 and ET-M1120, both of which come with cost saving and have the latest in Epson inkjet printhead technology which enables them to print 6,000 pages in black at less than half a cent per page.

Anka continues, "I chose the ET-1120 because for me, there's nothing worse than having to run over to a shop every two months to buy toner - which I still don't know the exact product code of. The Mono EcoTank printer was convenient in the sense that the ink lasts for a much longer period of time before it needs refilling."
As with all EcoTank printers, the ET-M1120 comes with two years' worth of ink included in the box, a point very much welcomed by Anka.
He adds, "The main selling point for me was definitely the ink longevity and the ease and low cost of use.
"I also really liked how compact the printer is, so it fits very neatly on my shelves, and seamlessly blends in with my office décor. The cost efficiencies are amazing though as the printer comes with 5,000 pages worth of ink included in the box and replacement ink bottles cost just $24.99 and that gives you another 6,000 pages of printed A4 documents.
Knightsbridge Pizzeria's mono EcoTank printer is used mainly in the restaurant's home office taking care of all the business' printing needs.
Anka explains, "As I mentioned it's used in a very frequent capacity and I rely heavily on having a state-of-the-art printer. It's also a very efficient printer.
"From set-up to day-to-day usage, it's a great all-rounder. The printer definitely saves me time and money in the sense that pages come out clean and crisp, so no more pages end up in the bin because they've been nicked or crumpled, and I don't have to constantly replace the toner cartridge due to my volume of printing. It's also good for the environment which I really respect, no more toner cartridges in the landfill, along with the packaging it came in.