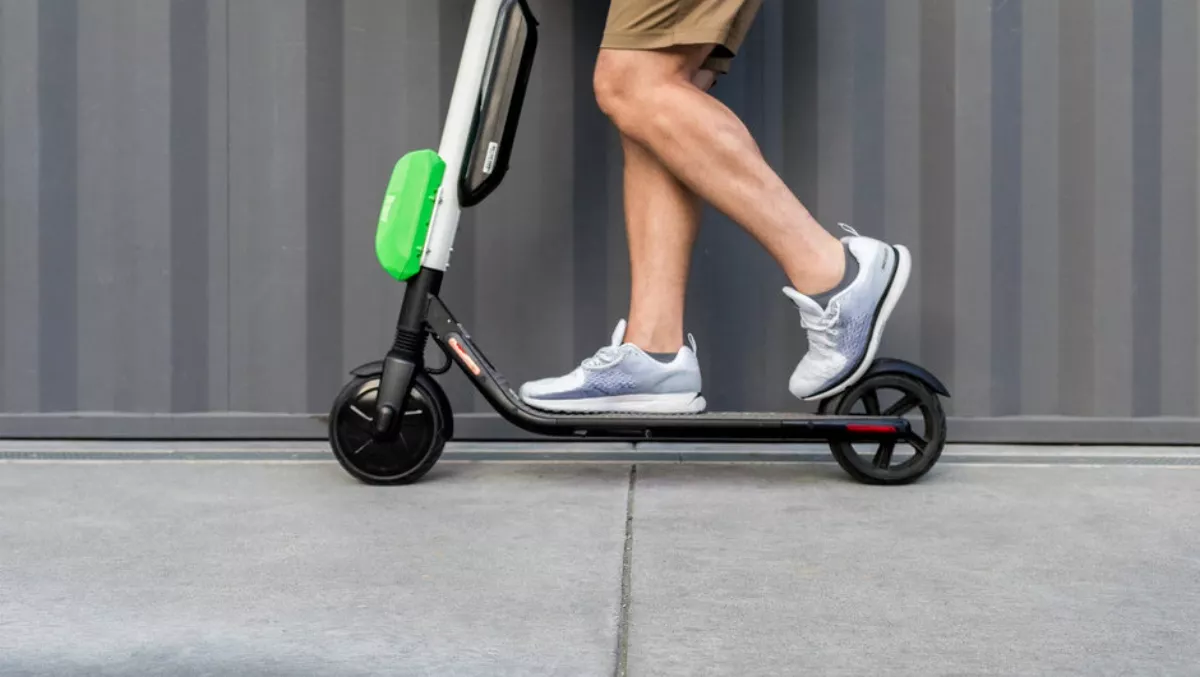 Lime scooters: When disruptive businesses fuel controversy
Tue, 22nd Jan 2019
FYI, this story is more than a year old
Love them or hate them, e-scooter rental services such as Lime are creating controversy both in New Zealand and around the world.
But Lime's business model is certainly something to behold – its disruptive business model has been ignored while questions of regulation and safety get public airing, says director and cofounder of NexGen Group, Niran Iswar.
"Just when we thought companies and technologies like Uber, Space X and cryptocurrencies were at the cutting edge of disruption, a sharing-system business model takes the humble scooter and turns it into a cultural phenomenon," comments Iswar.
It shows that you don't have to reinvent the wheel to create a disruptive business – and succeed while doing it.
Iswar says the formula is simple: A scooter, technology, a great user experience, and the internet of things. Then it's all up to the gig economy to make it work.
"Rental scooters offer a great user experience because riding a scooter is fun, unlike the Onzo bikes which require some physical effort. Together with a user experience you have innovative technology, including the scanners, electric motors and lithium batteries. Add to that the Internet of things, accessed via a mobile phone app, and you have a heady mixture.
"They've also engaged the gig economy in the form of juicers who collect, re-charge and co-ordinate the scooters using their own fuel, time and electricity for what is a small fee, but the numbers make it work for both Lime and the juicers seem happy.
In cities where public transport isn't the greatest, Lime scooters tick a number of boxes in disruptive innovation: They're convenient, and low cost.
"It's no wonder that Uber and Google are investing so heavily in this business model," Iswar comments.
Lime is still taking best business practice to heart, though.
"They make a once-off purchase of an asset – scooters are low cost in themselves and even more so when bought in bulk – and they sell its utility multiple times. Wear and tear damage is negligible because the asset itself is cheap," says Iswar.
Although some may question Lime's 'act first, ask for forgiveness later' rollout across cities around the world, Iswar says it has largely minimised regulatory delays and won Lime a staggering amount of publicity.
"Essentially they've put the decision in the public's hands, and when you do that it's very hard for regulators to spoil the party," says Iswar.
But the 'ask for forgiveness later' is a risky move – and it can be costly.
"Scooter companies have been sued, fined and shut down – if only temporarily – in some parts of the world," says Iswar.
"It takes some real appetite for risk and a lot of money to get right but, as we can see, there are sometimes big advantages in speed of deployment.
Innovation isn't always cheap, but it can be fun. And for Lime, the fun is what makes it work for them, Iswar concludes.