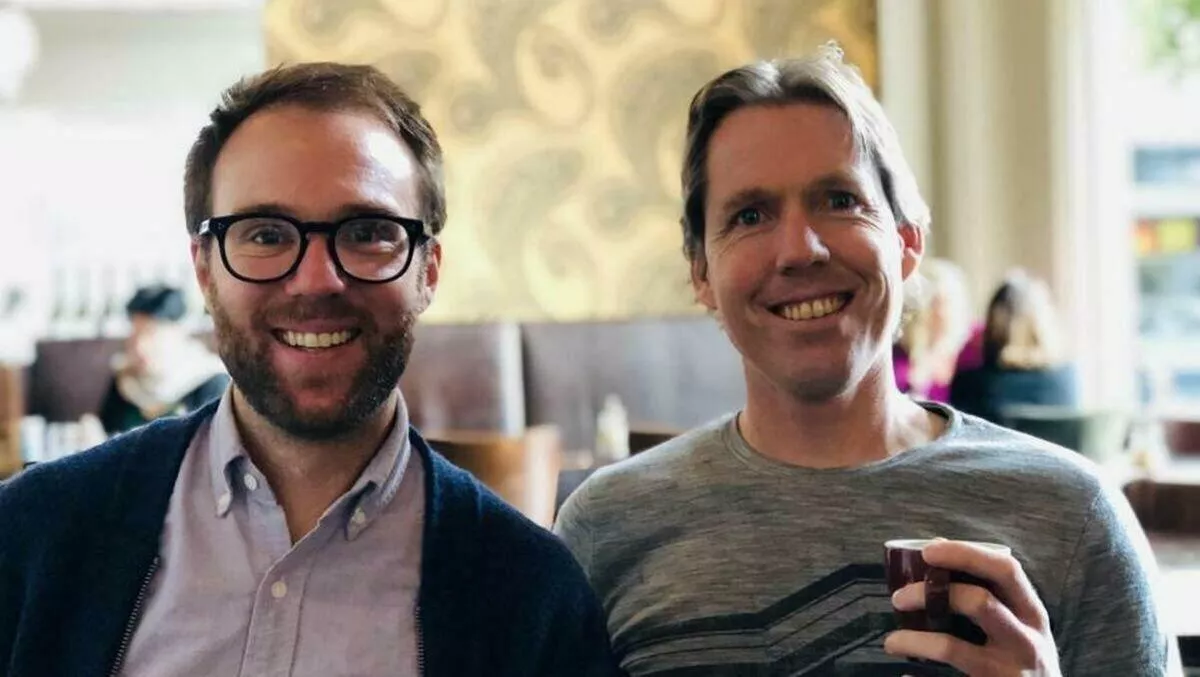 Montoux celebrates growth with new Courtenay Place office
FYI, this story is more than a year old
Wellington-based insurtech Montoux is celebrating a new era of growth with a new office on Wellington's bustling Courtenay Place.
Montoux was founded by three Dutch surfers in Wellington's Lyall Bay seven years ago. It provides actuarial, data science, and optimisation software to life insurance brands.
Customers include MetLife, AIA, TAL, Haven Life, and Deloitte – but there are many US customers that the company is unable to disclose.
Since its launch, the company has achieved significant business growth and funding, with board members including Scott Houston, Kiwibank founding CEO Sam Knowles, ex Deloitte Partner Charles Hett, and Serge van Dam.
Montoux recently raised $10.5 million from businesses across Asia Pacific as part of its most recent funding round.
In July 2019, Montoux co-CEO Geoff Keast says the investment proves the company has a compelling proposition with customers.
"We know we can scale that in a sustainable way. The fact is most life insurers have no way to know what products, experiences and prices will be most compelling to their customers. We give them that knowledge, which allows them to improve financial performance, and achieve their broader innovation ambitions.
In 2017 the company moved into a larger office in Cuba Street, but it has once again outgrown its space.
It has been wonderful to see our team grow and flourish so rapidly," says Montoux co-CEO Klaas Stijnen.
"We have some of the best and brightest talent from both New Zealand and around the world working with us.
According to Montoux, the new Courtenay Place office symbolises the company's high-growth journey and success in Asia Pacific, as well as across the globe.
"The open, light aesthetic of the new office reflects the company's emphasis on collaboration, while the configuration provides a multitude of options for meetings and quiet working spaces, and a large kitchen and dining zone for socialising and events," the company states.
The office was designed in-house, with team polls making up part of the decision-making process.
"The new space reflects the inclusive, caring and collaborative culture at Montoux, which is integral to our business," says chief operating officer Toni Moyes.
The company now has offices in New York and Hong Kong, with upcoming expansion in Sydney, Tokyo, and London. Montoux states that it is taking this multi-billion dollar insurance industry by storm.
When asked what's next for Montoux, the company says its new espresso machine will provide the fuel for further growth into Hong Kong, Japan, North America, and the United Kingdom.
"This means increased sales and customer success operations, further scaling the development of its software, and expanding its substantial actuarial and data science capabilities," the company states.
"Watch this space!