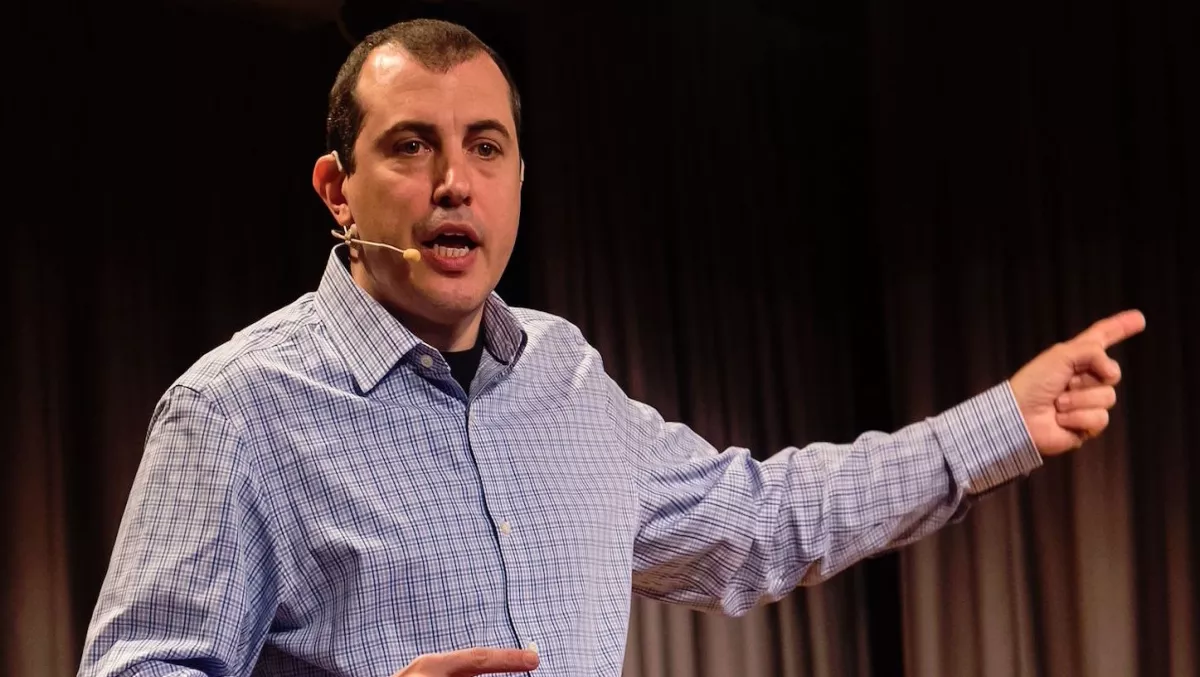 NZ government should rein banks in and encourage competition in cryptocurrency trading – expert
Tue, 9th May 2017
FYI, this story is more than a year old
The New Zealand government needs to create a more level playing field and a friendlier regulatory environment for cryptocurrency trading, expert Andreas Antonopoulos says.
Speaking at the Blockchain NZ conference in Auckland yesterday, Antonopoulos says there's a range of responses governments can take to a disruptive technology like cryptocurrency.
"Governments can choose to either do nothing – which is okay; make things worse for cryptocurrency trading – like what Australia did by imposing sales taxes on all cryptocurrency transactions; or they can make things easier for companies by reining in the banks and encouraging companies by creating a level playing field," Antonopoulos says.
Australia's 2017 Federal Budget recently rectified that, removing said tax in order to encourage the growth of Australia's digital currency industry.
Antonopoulos gives the example of Singapore as one the New Zealand government could learn from, which has been extremely friendly to bitcoin traders and attracted hundreds of blockchain companies.
Singapore is the headquarters for 37 major exchanges and many South East Asian cryptocurrency exchanges, including India, Philippines, Vietnam, Cambodia, Thailand, and Malaysia.
"All these countries, by not operating friendly environments, haven't stopped the trading of bitcoin, they haven't even slowed it down," says Antonopoulos.
"They just lose visibility and push all of the business and taxes and innovation to countries like Singapore, who welcome them with open arms.
Antonopoulos says banks in the United Kingdom engage in anti-competitive behaviour where the bank accounts of individuals or companies conducting transactions buying or selling cryptocurrencies have been shut down.
He's also come across incidents of banks in New Zealand shutting down accounts trading with cryptocurrency exchanges anywhere in the world in order to stifle the competition, something he says is pretty rare.
At the moment, New Zealand has a few cryptocurrency exchanges including Cryptopia, NZBCX, Kiwi-Coin, and BitPrime.
New Zealanders can use these exchanges to convert NZD into cryptocurrency, but the exchanges have yet to gain the trade volume needed to make cryptocurrency trading worthwhile.
Antonopoulos says ultimately there's a strong case for governments to support and encourage the growth of cryptocurrency exchanges.
"If you allow the exchanges, they become allies – they become the first people to tell you when something weird is happening and more importantly, the average middle-class person who just wants to invest their cryptocurrency has a legitimate exchange to put their liquidity in.
"If there isn't an exchange, they put their liquidity into unregulated markets," he says.
"What that does is that it pumps liquidity into the very markets where crime happens.
Whatever growing pains the cryptocurrency faces, Antonopoulos is convinced that it's only a matter of time before it gains so much traction it can't be ignored.
"Bitcoin will happen."
"If it can happen in Venezuela, where they will shoot you for carrying bitcoin, it will happen in New Zealand – you can't stop it," he says.