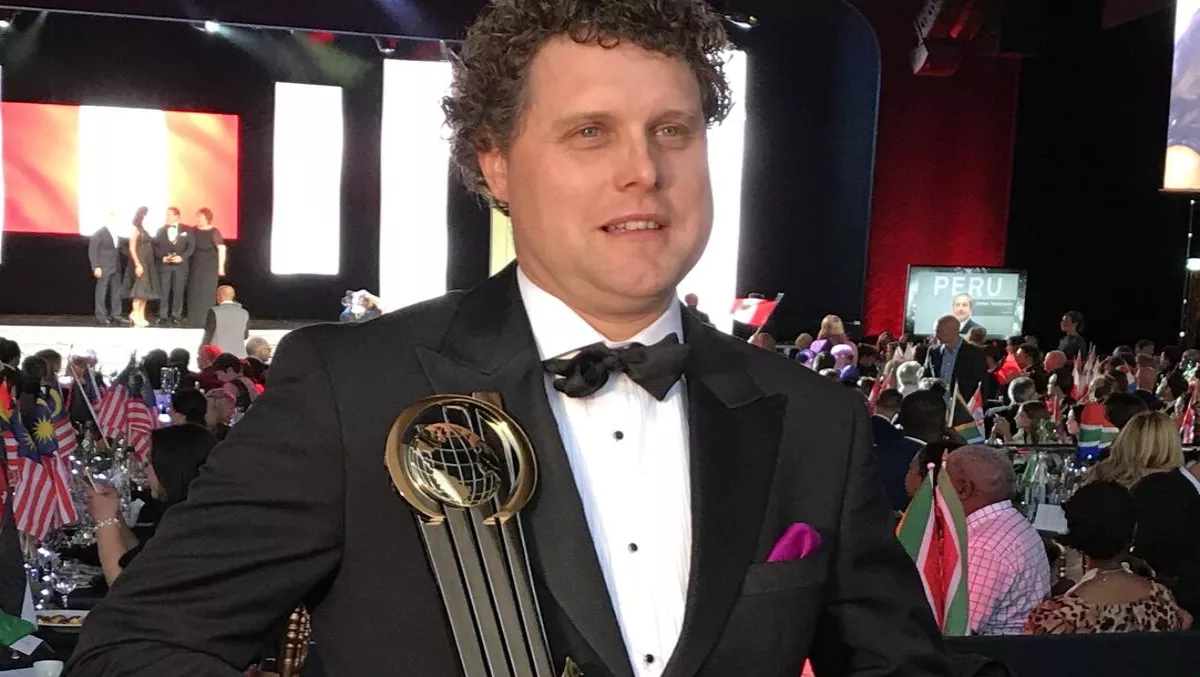 Rocketlab's Peter Beck inducted into World Entrepreneur Hall of Fame
FYI, this story is more than a year old
Entrepreneurs from 49 countries descended on Monaco for the 17th annual EY World Entrepreneur of the Year Awards yesterday.
Peter Beck of Rocketlab attended representing New Zealand this year.
Beck was inducted into the World Entrepreneur Hall of Fame.
Murad Al-Katib of Canada took out the top award with his accomplishments with taking his company, AGT Food and Ingredients, to one with $1.4 billion in revenue with around 23% of the world's trade in lentils and operating in 120 countries over 15 years.
Beck's singular vision in creating a company that would challenge the norm and take New Zealand into space was formulated a long time ago. "As far back as I can remember standing outside looking up at the stars with my father, I knew that space was something I had to be involved with," Beck says.
"It's kind of a marriage between engineering and space that's lead to all of this." Rocketlab launched their first rocket into space last month and it's viewed around the world as a very serious player in the rocket business. "I think we're perceived as the leaders in the small launch vehicle, we're lucky to be quite clearly in front of our competition with the first flight of our vehicle," says Beck. However, competing against another 48 world-beating entrepreneurs is tough.
The entrepreneurs get just 20 minutes in front of the independent judging panel.
One of the members of the judging panel is former New Zealand winner and chair of the New Zealand judging panel Diane Foreman. "We spend three hours independently studying each national winner, so by the time we arrive in the judging room we really know the competitors," Foreman says. "And then we have 20 minutes in the room with each winner to 'make magic'". "Normally it takes around an hour and a half to reach consensus. This time it was four hours and 15 minutes of very rigorous debate, but we have a winner and a winner of whom we are very proud," says Foreman. Peter Beck typifies the New Zealand spirit of punching above our weight - his dream was considered by many as an impossible one.
He had to raise multi-million-dollar capital, he had to convince the New Zealand and US governments to negotiate a bilateral space treaty, and, of course, he had to build rockets that could reach space - ­all of which he has done. Beck had some sage words of advice for young Kiwi entrepreneurs. "Work hard and don't give up.
"There's going to be a lot of people that tell you it's not possible; there's going to be many, many times when it just seems impossible and hard, but we always find a way.
"When there's a barrier in front of you, you can accept that it's a barrier and stop, or you can find a way around it.