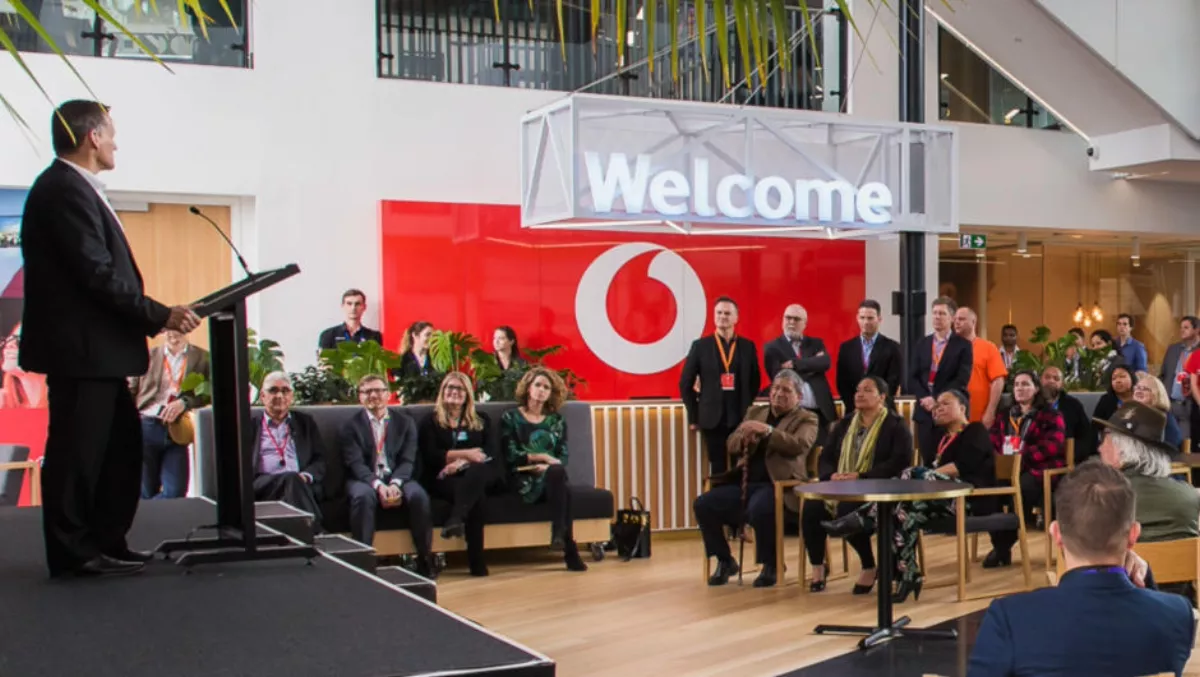 Vodafone launches its latest smart workplace of the future
FYI, this story is more than a year old
Vodafone's InnoV8 headquarters is now officially open at its Auckland base in Smales Farm, bringing its 'workplace of the future' into a fully-enabled smart building to the company's innovation precinct.
The company says the Innov8 headquarters provides a campus-like environment to connect business and people, connectivity and community.
The smart building includes IoT sensors, which means people use their smartphone to access to the building, lockers, and smart meeting rooms.
According to Vodafone's regional head of property, Murray Dobson, it's all about reflecting workforce diversity.
"We look to reflect diversity in ages, culture and types of work so that there's space for everyone – that was part of the brief to the architect which is why we have breakout spaces, entertainment spaces, a prayer room, wellness areas and plenty of meeting spaces," he explains.
"We've invested in the mobility of our people. The state-of-the-art technology we've prioritised in this renovation is here to facilitate flexible working, it's not tech for tech's sake.
The Vodafone Innov8 Auckland building features six levels, more than 70 meeting rooms, and it can serve up to 2000 people on any given day.
When staff and visitors enter the building, they are greeted by what Vodafone describes as a 'giant screen in the atrium in a Times Square-type display'.
The screen comprises 60 OLED flexible screens and features a curved design. Vodafone says it's the only one of its kind in the southern hemisphere.
Vodafone HR director Antony Welton says that the building also helps employees to get what they need to perform at their best.
"We're proud to have joined the Smales Farm community and feature our own digital workplace. We're excited to demonstrate our technology and expertise in getting the business ready for a digital future," Welton explains.
The InnoV8 building also features a state-of-the-art events hall called The Arena. It is capable of hosting large events, or it can be configured into several small meeting rooms.
"A number of employees spend some or all of their work day at InnoV8, with the rest connecting in seamlessly with our flexible working technology," Vodafone states.
There is a half-court where visitors can play basketball or volleyball; a rock climbing wall at the staff café; and table tennis in the break room.
Vodafone also has an Innov8 precinct in Christchurch, which houses the company's Vodafone xone startup accelerator programme.