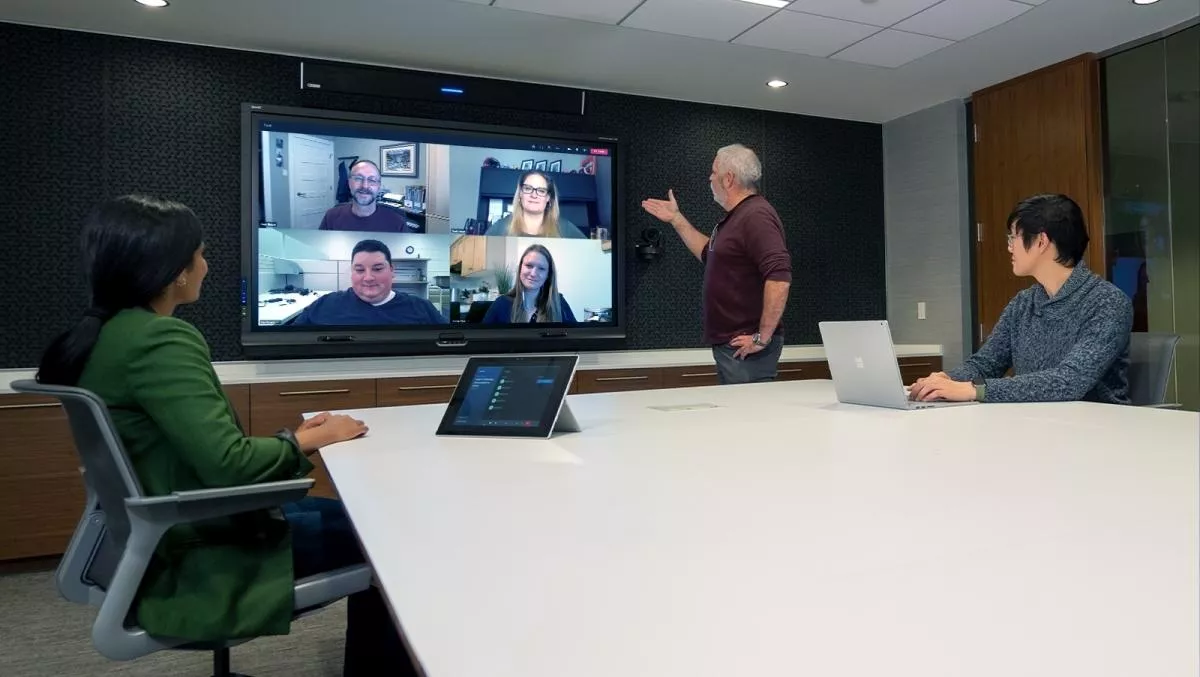 Nureva conferencing system now Teams certified
Wed, 13th Jan 2021
FYI, this story is more than a year old
Nureva's premier microphone and sound bar for audio conferencing have together been officially certified as a Microsoft Teams Rooms device - and according to the company, it is the first product combination to be certified for large meeting spaces.
Nureva, which operates globally including in Asia Pacific, gained certification for its HDL300 conferencing system to be used in meeting spaces (up to 4.5m x 8.5m).
The system uses a combination of '8192 virtual microphones', according to the company, which catches sound as participants move around the room. This ensures that they are always heard.
The company explains, "Unlike traditional audio conferencing systems for large spaces, there isn't a need for a DSP, complex installation and calibration of multiple components such as table-top pods and ceiling mics.
"IT teams can quickly and easily install and set up the HDL300 system in under an hour. The system hangs on a wall with two screws and connects via USB to a computer with Teams software. It calibrates automatically and continuously so the Teams Room is always ready to go – even if it has been reconfigured to accommodate changing uses or distancing protocols.
Nureva CEO Nancy Knowlton says that adoption of Microsoft Teams continues to grow, which means that customers are looking for reliable solutions that are not complex.
"We are thrilled that the HDL300 is the first microphone and speaker bar to be certified for Microsoft Teams in large meeting rooms, demonstrating its unique ability to provide full-room microphone coverage from a single device.
Microsoft Teams Devices partner engineering and certification senior director Albert Kooiman concurs that there has been a rapid shift to hybrid working and learning models.
"We were excited to see how Nureva's HDL300 system delivers the audio performance we demand for certification with a product that is so simple to install and use.
Late last year the Nureva HDL300 and the Dual HDL300 were certified for Barco ClickShare, which is a video conferencing solution.
Users can wirelessly connect to AV equipment in the room by plugging a Barco ClickShare Conferencing Button into their laptop and clicking the button. This action automatically recognizes Nureva audio systems to create an immersive BYOM (bring your own meeting) experience for in-room and remote participants.
Knowlton says, "This certification with Barco ClickShare Conference reflects a growing ecosystem that leverages our standard plug-and-play connectivity for interoperability with all third-party UC-C clients, CODEC solutions and device-sharing plugins.
"We are excited to team up with Barco to deliver a user-friendly and reliable BYOM conferencing experience in virtually any hybrid meeting or learning space.